3 Online Scary Flash Games you should play this Halloween
By Soumitra Mondal, Gaea News Network
Wednesday, October 13, 2010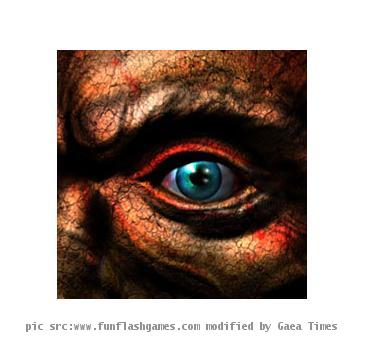 more images
I am a great fan of Online Flash Games as they can be as tough and entertaining as any full sized game and yet you don't have to break your bank to buy a dedicated video card to play the games. Those who think that the flash games are only for the lighthearted should play these games in the night of the Halloween
ARTICLE CONTINUED BELOW
Being One Episode 1
Is this the game that is made for playing or is this can make you have a feat when you are alone in house??? Well, the answer can be found if you have the enough guts to get it on your nerves. You will be assisted by a stranger who is a benefactor and then the real spice begins when you will come to know that you are left behind in such a place where weird experiments are conducted upon humans, and finally you have to survive among the whole episode.
Dead Frontier Outbreak
Ooopssssss!!, there are lots of unsolved mysteries that can inflate your stomach and make you sweat in no time. But if you have the zeal for power, fortune and fame that can fulfill your quest then you have to fight all through against the monsters, dragons, werewolves and the undead. Get, set, go to search for the unveiled mysteries that are waiting for disclosure.
SAS Zombie Assault
This is such a game you should not try it playing in midnight as you have to survive amongst the undead monsters. They are to kill you with their growling waves of shock and finally make you like them, open mouths with bent limbs. They are the Zombies, after all, and you must get away through 20 of their assault waves somehow.