A new range of Sony 3DTVs announced for Japan
By soumitra, Gaea News Network
Tuesday, March 9, 2010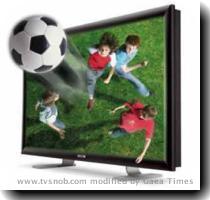 more images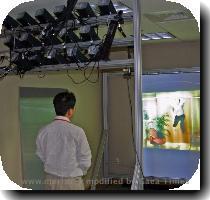 more images
Tokyo (GaeaTimes.com) - Yeah! 3DTV seems to be the future of home theater entertainment system and many consumer electronics giants like Samsung and Panasonic has already invested some resources on the next gen 3DTVs. Today Sony has released their 3DTV models and they have also announced the details like when it will be launched or how much it would cost etc.
ARTICLE CONTINUED BELOW
These new sets by Sony will have the same sweet design of the already available in the NX800 series. In the edge lit LED LX900 models you'll get the entire 3D package. The models are available in 40, 46, 51 and 60 inches sizes and they are priced from 290,000 yen (about $3,300) to 580,000 yen (about $6,500). The IR emitter is built in the models and with the RealD active shutter glasses this you'll get a real 3D view when you run a 3D source on it.
There are also some other interesting features like face tracking. It will detect if someone is sitting too close to the display it will warn them to move back. If you leave the room or just simply look away from the display for an extended period, the display will dim itself and eventually turn itself off. Here are details of all the models.
LX900 series (60", 52", 46", 40")
LED backlit full 3D HDTV
Two sets of 3D glasses included
Face recognition with "Intelligent People Sensor"
Monolithic design
Wireless network connection
FeliCa easy remote control
HX900 series (52", 46")
LED backlit full 3D HDTV
Intelligent MPEG noise reduction
Monolithic design
FeliCa easy remote control
HX800 series (46", 40")
LED backlit full 3D HDTV
Monolithic design
NX800 series (46", 40")
LED backlit full HDTV
Wireless network connection
Monolithic design
FeliCa easy remote control
HX700 Series (46", 40")
Motion Flow 240Hz technology
FeliCa easy remote control