Acer Unveils Android and Windows 7 Tablets shipping 1Q next year
By Soumitra Mondal, Gaea News Network
Thursday, November 25, 2010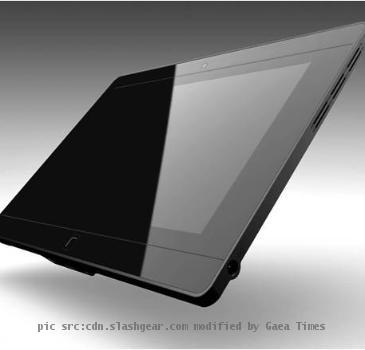 more images
Acer unveiled a series of tablets at the Acer Global Press conference just before the holiday season. The products will be launched in the forthcoming months. Three models with sizes of 4.8 inch, 7 inches and 10.1 inches were on display at the conference.
ARTICLE CONTINUED BELOW
The 10.1 incher boasts a dual core 1 GHz Nvidia's Tegra 2 processor, HDMI output and a native 1280 X 800 resolution display within its 13.3 mm thick shell. There is an HD front facing camera to make video calls and a 5 MP rear camera to snap other things you like.
It will also support Flash 10.1 to watch youtube videos within browser. Full multitouch support will be available with the same Acer user interface v4.5. Acer also launched Clear.fi, a service that allows the users to share media contents with other supporting Acer devices.
From the Acer's Press Conference it seemed that a strong emphasis has been given on games and media playback than full productivity. There is an inbuilt Gyroscope for gaming purposes. Acer also seems to pump up the quality of its LCD as well its resolution. The new tablets are also expected to have better viewing angles compared to Acer's previous crappy laptop displays.
The price range of these tablets is expected to go between $299 to $699. The availability of the Android tablets will be delayed till April 2010 which makes us suspect that it will be running on Google's Tablet OS a.k.a. Honeycomb or Android 3.0. On the other hand, the Windows 7 tablets will be available from February.