Adjust Brightness and Color of your LED Ceiling Lights with new LED Controller from Sharp
By Jayita, Gaea News Network
Wednesday, December 22, 2010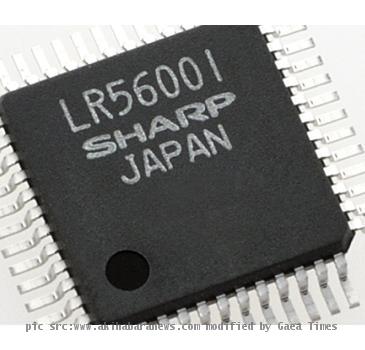 more images
Sharp has introduced a new LR56001 LED controller that will enable you to control the brightness of your LED lights in your LED ceiling lighting system. Not only it gives you the possibility to control the brightness, but also allows you to change the colors with different color options.
ARTICLE CONTINUED BELOW
Three color types of LED will be available: cool white, warm white, and night light. By adjusting the brightness of cool white and warm white lights the user is able to change the color emitted, anywhere from a warm red color to a cool light blue color. Further, the LR56001 has a built-in chopper circuit, which prevents power loss even when the forward voltage of the three types of LED differs.
According to the official release, the demand of long-life, energy-saving LED light is growing day by day and its usage is expected to expand for indoor lighting fixtures, such as ceiling lights and light bulbs.