Best 3 Camcorders to buy in 2010
By Soumitra Mondal, Gaea News Network
Friday, October 8, 2010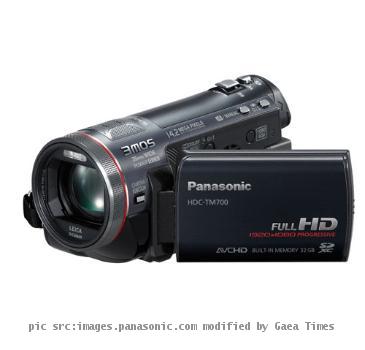 more images
Camcorders have come a long way since its release to general consumer back in 1986. In those days we had to carry huge bulky equipment but today a camcorder can be carried even in a pocket! The next generation mini camcorders use hard drives or SD memory card as storage devices instead of cassettes. The newer generation of camcorders is also of high quality and also handy. As there are several camcorders to buy, the most frequently asked question is obviously which one or which is the right one? Well obviously one has to buy it according to his/her strength of pocket but there are some basic features to look for in a good camcorder. Lens, Megapixel and Sensors are three features to really look for before buying one. Here we have listed 3 Camcorders that you may consider buying.
ARTICLE CONTINUED BELOW
Canon VIXIA HF S200 Flash Memory Camcorder
Canon HF S200 is one of the best camcorders available in the market. It has 1/2.6″ full HD CMOS image sensor. The 3.5″ wide LCD is superb with 3.5″ wide and 922,000 dots. 8X optical zoom and 10 Megapixel has made this camcorder a hot buy for every camcorder lover and with Canon DIGIC DV III Image Processor and Dynamic SuperRange OIS, Canon VIXIA HF 200 is a unique one.
Panasonic HDC-TM700K Hi-Def Camcorder
With a Leica Dicomar lenses and 14.2 Megapixel of resolution Panasonic's high definition camcorder bags the second position. With 12X optical zoom, 3″ LCD screen & 32 GB flash memory this high definition camcorder is one of the hot pick among the consumers.
Sony HDR-CX550V
The Japanese giant comes in the third position. It has extra fine 3.5″ LCD screen with 921,000 dots. With 12 Megapixel of resolution and 10X optical zoom you can have some spectacular image quality with this one. The "Exmor R" CMOS sensor also adds color clarity. This spectacular camcorder comes with 62 GB flash memory.