Best 3 Halloween Gadgets
By Soumitra Mondal, Gaea News Network
Wednesday, October 27, 2010
Halloween is the time to play pranks and crack jokes for every young and old. In spite that it has roots in the Celtic festival of Samhain and the Christian holiday All Saints' Day, but is today largely a secular celebration. Therefore it is high time to pack up some Halloween Treat bags full of cool and useful Halloween stuffs and goodies. Kids love these fun and playful gifts including pencils, erasers, rulers, craft kits, rings, colorful spiders, bouncing eyeballs and also mini-flashlights and reflective necklaces etc. Here are some of the best Halloween gadgets.
ARTICLE CONTINUED BELOW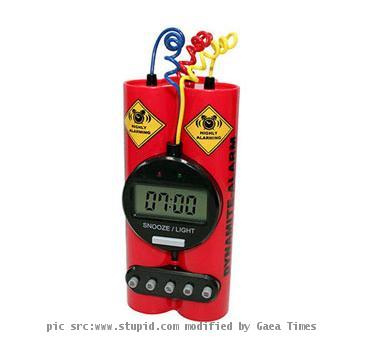 more images
Dynamite Explosion Alarm Clock
If you really want someone to get up each morning and you are not able to do so then you have to adopt this to your home. This Dynamite Explosion Alarm Clock will blow you away. You will be in the dead center of a full explosion if you don't hit the countdown, in! Cost you just $21.99 for waking up someone this Halloween.
Dinosaur Pencil Sharpener
The Dinosaur Pencil Sharpeners are an impressive combination of usefulness and playfulness. They appear to be colorful, highly-detailed toy dinosaurs. Built into their belly, you'll discover a pencil sharpener. As you sharpen your pencil, you actually wind up a mechanism inside the dinosaur! The dinosaur will walk away across your desk, floor, or cafeteria table when your pencil is sharpened. Pivot back the head to dump the pencil shavings. Walking Dinosaur Pencil Sharpener also comes with a secret key. Insert the key, wind it around a bit and watch your Dino Sharpener go! Get this Halloween gadget for your kid at $7.99.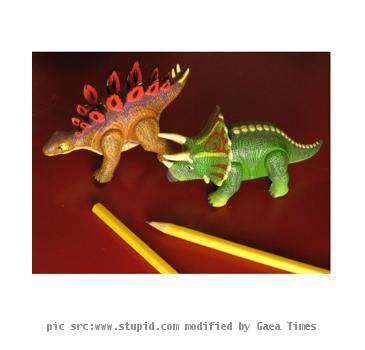 more images
Halloween Sound Effect Machine
Halloween Sound Effect Machine is the best way to create the spooky Halloween atmosphere you are looking for. It has sixteen different noises including crows, Dracula's laugh and an eery wind. Get this gadget and complete your Halloween.