Best 3 Headphones to Buy this Black Friday
By Soumitra Mondal, Gaea News Network
Thursday, November 25, 2010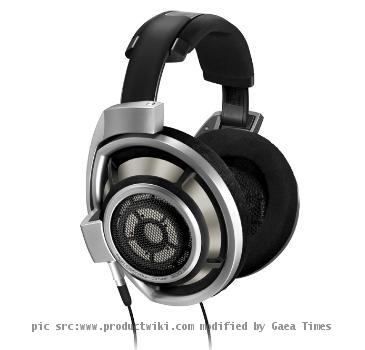 more images
This black Friday get the best deal with the great bargain on your headphones with smarter research before you actually shop. High quality audio impact with a pleasing effect on the ears is all we need in a good headphone and here are 3 best headphones available in the market that has the best value for your money spent.
ARTICLE CONTINUED BELOW
1. Sennheiser HD 800
The Sennheiser HD 800 tops the list, as it comes from the world's finest audio manufacturers. The engineering behind this piece is the best amongst the range of headphones in the market today. A frequency range of 6Hz - 50 KHz, will not only catch the low basses, even the hi hi-hats cannot escape. The light weight over the ear design comfortably fits in - as you are enjoying quality sound. The headphone is worth investing $1,399 which comes with a 2 year warranty. Focusing the style and quality need of the consumer world, every single headphone is manually assembled and tested in Germany - Sennheiser headquarter.
2. Bose QuietComfort 15
With the best sound quality and an improved noise canceling technique the Bose QuietComfort 15 pair of headphones is talk of the town for this season. The excellent audio quality and the light weight extra comfortable design aid you to enjoy music and movies for hours. Moreover, you have a benefit of a 30 day home trial to experiment on the zero noise deal. This headphone is available at only $299 at the stores.
3. Monster Beats by Dr. Dre
Monster Beats by Dr. Dre Noise-Canceling Headphones though priced $400 - seems quite high when compared to the competition, will amaze you with the sound quality and audio snippets which you have never heard earlier. Apart from a great noise canceling, this circumaural type headphone will not let you miss out the minute details of your favorite music.
Be a little cautious and make sure there is no compromise with the quality, as you have the power to block the stray noise even at the busiest crowd by the right choice of the headphone.