Best 3 headphones under $100
By Soumitra Mondal, Gaea News Network
Wednesday, October 6, 2010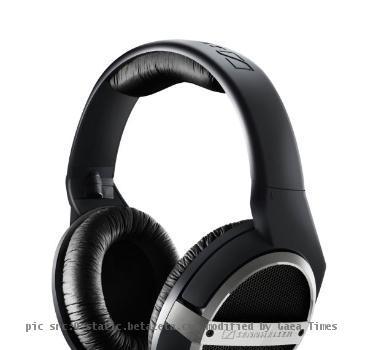 more images
A good headphone is the most simple and effective way for listening to mind blowing music without disturbing your neighbor. Whether you're listening to your MP3 player or rocking out at home to your high-end stereo you have to have good headphone to get the best out of your audio device. But if you go to the market to buy a pair of headphones you're sure to get puzzled with a plethora of headphones from different manufacturers in different price ranges. The price of a headphone can vary between a cheapo $1 headphone to a highly sophisticated headphone that may cost you thousands like the Ultrasone headphone we wrote about yesterday. Here we have selected 3 headphones under $100 that we think have the best bang for their buck.
ARTICLE CONTINUED BELOW
Sennheiser HD 448
It has very good and well balanced sound. It is well suited for listening on portable players with high efficiency. It has sealed design for good isolation from outside noise. It is extremely light weight in full size design. The silver flash adds a bit of cool bling factor in this headphone. Its price is $99.95.
Grado SR 60i
The Grado SR60i is a superb headphone for anyone looking for high-performance sound at a great price. The clarity of this headphone is very good. The upper bass and lower midrange frequencies are very balanced. The sound from this headphone is very rich is it is very hard to stop listening to it. Its price is listed at around $79.
Koss KSC 75
These headphones have great sound quality for the money. This is an iPod style headphone with gold plated plug. It is very cheap and comfortable. It gives lifetime warranty at a price of $19.99.