Best 3 Home Laptops
By Soumitra Mondal, Gaea News Network
Tuesday, October 12, 2010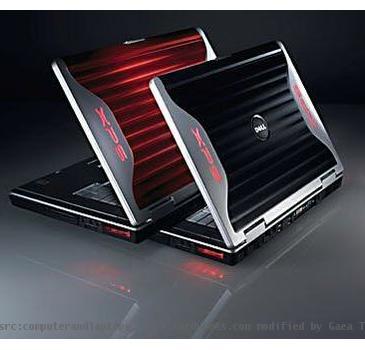 more images
Unlike the laptop for businessmen or professional, selecting a home laptop is surely one of the toughest jobs as no one expects a home laptop to be less powerful than a full featured desktop. The Home laptop doesn't need to be carried around frequently, so they can be slightly heavier than business laptops but they need some good resolution display, fair amount of RAM and a satisfying processor. But again if you are thinking of carrying it frequently, then a good battery and light weight would be the two major deciding factors. And if you wish to do video editing or graphics design, you will require a high performance video card as well. And then if you are looking for a budget laptop then the whole scenario will be completely different. This can be as tedious as buying a new home or a car! Here are some laptops which we think are best suited as a home laptop.
ARTICLE CONTINUED BELOW
Asus Lamborghini VX2S Yellow
This one from ASUS is a hot pick for game addicts. With Intel Core2 Duo processor and 4 GB RAM this runs as the racing giant Lamborghini. With 250 GB hard drive space and 15″ TFT display this one is a good choice for those who love performance.
Weight 7 lb
Screen Size 15.4 inches
Graphics Card nVidia GeForce 8600M GT
Primary Optical Drive Dual-Layer DVD+/-RW
Lenovo X300
Lenovo X300 is for those who just love to roam about with their notebooks. It has very good battery life. It has 6 cell Li-Polymer extended life battery. The specs are as follows:
Processor: 1.20GHz Intel Core 2 Duo L7100 (800Mhz FSB, 4MB Cache)
Screen: 13.3-inch WXGA+ (1440 x 900, 300 nit) LED backlit display
Memory: 2GB (up to 4GB configurable)
Storage: 64GB SSD
Battery: 6-cell Li-Polymer extended life battery
Dimensions: 12.4″ x 9.1″ x 0.73″ - 0.92″
Weight: from 2.93lbs with 3-cell battery and no optical drive to 3.32lbs with 6-cell battery and DVD Burner in.
Dell XPS M1330
A good configured laptop that will please any professional.
Processor: 2.0 GHz Intel Core 2 Duo T7300
Memory: 2GB, 667MHz DDR2
Hard drive: 160GB at 5,400rpm
Graphics: 128MB Nvidia GeForce Go 8400
Dimensions (WDH): 12.5×9.4×0.87-1.3 inches
Screen size (diagonal): 13.3 inches
System weight / Weight with AC adapter [pounds]: 4.3 / 5.1 pound