Best 3 Plasma TV in 2010
By Soumitra Mondal, Gaea News Network
Friday, October 22, 2010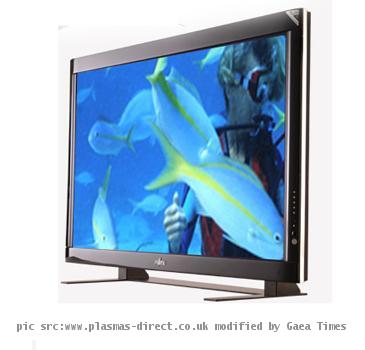 more images
Television industry has transformed from the days of the fat back CRT TVs to the days of slim displays with extremely clear picture quality. Plasma TVs are now leading Home Theater Industry because of its thinner design, large display size availability and sharp image quality. The Plasma TVs can be hanged in the wall of our room. Here we suggest about best 3 plasma TVs.
ARTICLE CONTINUED BELOW
Samsung PN50B860
It is the thinnest plasma television on the market at a price that real people can afford. It is 1.2 inch thick and screen is 50 inch wide. The most important feature is that the picture quality is very good with near perfect color, deep blacks and bright whites. Its contrast ratio is 30000000:1. The setting menu is very easy to use. It can be connected to broadband internet connection to display Yahoo widgets across the screen's bottom. Its price is listed at $1579.00.
Pioneer PDP-6020FD
This Plasma TV is expensive but if you can afford it, this TV will satisfy even the most demanding of videophiles with its perfect video performance. The amazing black level performance is its strongest point. Many adjustments can be done with the picture. Its price is listed at $4798.00.
LG 50PS80
This 50 inch Plasma TV is THX certified which gives it that extra boost when it comes to the sound quality through the TV speakers. It also offers Netcast for even more options when it comes to finding that perfect video to watch with your family. You can also check the weather, stock or even watch the news while you're watching your favorite video. Its picture quality is good and also it gives you realistic feel to anything you watch. Its price is $1139.99.