Call of Duty Black Ops Quick Review
By Soumitra Mondal, Gaea News Network
Tuesday, November 9, 2010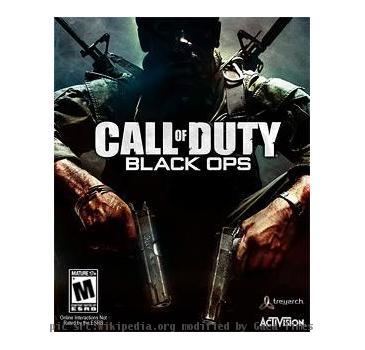 more images
Call of Duty Black Ops is finally released today among great expectation from the first person shooting game addicts and to say the least, this seventh installment is undoubtedly one of the best military shooter games out there, taking the Call of Duty Series of games to a new level of FPS gaming.
ARTICLE CONTINUED BELOW
The game, created by Treyarch and published by Activision, is available for all major gaming platforms including, Xbox 360, PS3, MS Windows and Wii. Here is a quick review of the game.
The Call of Duty: Black Ops is set in the cold war era at the end of World War II. The graphics of the game is stunning and one can buy the game only for virtual travelling opportunities, if he/she doesn't like the first person shooters. The finer details like Military vehicles, weapons, and clothing are impressively researched from history.
Riding the vehicles is also a treat. In the first couple of levels, you only get some shoddy cars and biking actions but as you move along, driving a boat down a Vietnamese river or taking full control of a chopper is a fascinating experience.
The multiplayer capability is also revamped up with new playing modes. The Wager mode is a simple but very innovative gameplay mode. You get points by achieving various goals and you'll need those points to purchase new weapons, or perks afterwards.
The game really sets a benchmark for FPS gaming for its competitors to watch it from a distance and take notes from the game.