Dragon Age 2 Trailer Available
By Soumitra Mondal, Gaea News Network
Tuesday, August 17, 2010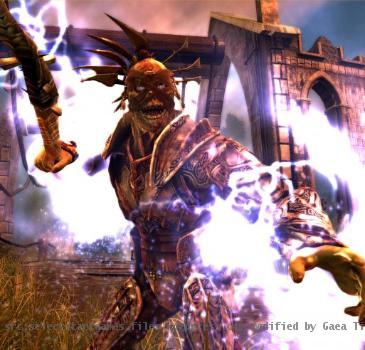 more images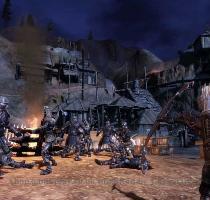 more images
San Francisco (GaeaTimes.com) - Electronic Arts (EA) has finally decided to launch the sequel of Dragon Age: Origin as Dragon Age 2 in the month of March, 2011. PSP and XBOX version will also be launched along with PC version. After two long years of waiting it finally released. But for the game lovers, Bioware set to release a preview of this epic sequel today.
ARTICLE CONTINUED BELOW
All the game lovers know that Dragon Age: Origins, the award wining game, is set in the Mythical kingdom of Ferelden. The player is assumed to be a warrior. He must fight to rescue his kingdom from a demon. The story ends where all the men of the warrior are honored for saving the kingdom. An extension of the first part Dragon Age Origins: Awakening was released in march,2010.
And with the new Dragon age 2, the game is set to comeback with a newer look with enhanced features and awesome gameplay. According to Matt Goldman, Bioware's senior artist, there will be some cinematic influence in this sequel. There will be mixture of martial art and cowboy action in this part. Apart from leather book, the tribal thingies, the blood and parchment which were in the Origins, there will be World Map, load Screens and actual UI in the newer version. The technology used in the sequel was lot different from the earlier one. A lot of focus has been given to the lighting engine, according to Matt Goldman. With a great use of light the terrain and location will be much more real in the sequel. The voice and sound effects are also done with much attention to give a real feel to the game players.
Here is a video footage of the game.