God of War 3 Walkthrough Video
By soumitra, Gaea News Network
Tuesday, March 16, 2010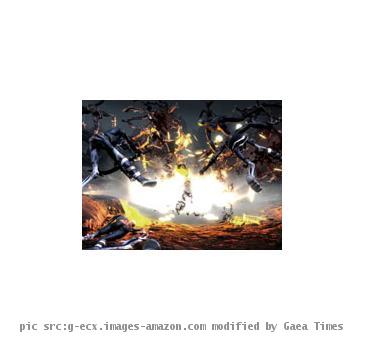 more images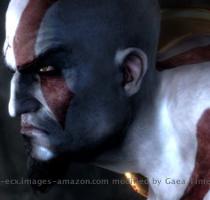 more images
San Francisco (GaeaTimes.com) – God of War III has launched just now and people are searching for the walkthrough of God of War III madly. And why shouldn't anyone. This Playstation 3 game is filled with action and adventure and it is published today March 16th by Sony Computer Entertainment. The game is developed by Sony Santa Monica like the previous games of God of War: Chains of Olympus, God of War, God of War: Betrayal and God of War II. God of War III is the most recent version of the series but it won't be the final installment of the series. An Ultimate Edition of God of War III is declared which will include exclusive content.
Gameplay
ARTICLE CONTINUED BELOW
The gameplay of God of War III somehow feels very similar to the previous installments of God of War. There are the usual weapons like Blades of Athena and Blades of Exile to replace Blades of Athena. There are the Claws of Hades, the Nemesis Whip, the Blades of Olympus, Apollo's Bow and the Nemean Cestus shaped like the lion heads. This weapon is new to this installment and it can smash even rocks and bash any other solid objects. You can use this to plough through enemy shields and it has slightly smaller range than the chains of Blades of Athena. There are also some magic abilities like Army of Hades, Solar Flare, Hephaestus Fury or Army of Sparta.
After you have hit the start button at the half of Krato's Head start screen, the game has the feel to start right from the moment God of War II left us. The first 30 minutes of the game are perhaps the best of any games you have ever played. The game proceeds as Kratos tears off the head of the Helios God. The head of Helios can be used the same way the head of Medusa and Eurayle was used in the previous games. The power of Helios is light. Using it, you can blind undead soldiers and it can be used in dark areas as a source of light and you can find hidden rooms and passages using it. The Hermes's boots will allow him to run on the walls. If you use the Helmet of the Hades you will become invisible for a while. Here Kratos have to fight Stheno, the last alive Gorgon queen.
Here are some videos of the walkthrough.




The game director Stig Asmussen claims that God of War III has great flexibility as the hardware capabilities of Playstation 3 allowed for the same. It was also reported that God of War III has a seamless loading. This means that there will be no loading screens as there is no HDD installation requirement.
God of War III was released in North America today, March 16th only in North America. It will be released on March 18 in Australia and on March 19 in Europe. Japan has to wait for a March 25, 2010 release date.
Have you tried this new ultra violent video game? Share your experiences with us.