Google Phone Nexus One Details
By soumitra, Gaea News Network
Monday, December 14, 2009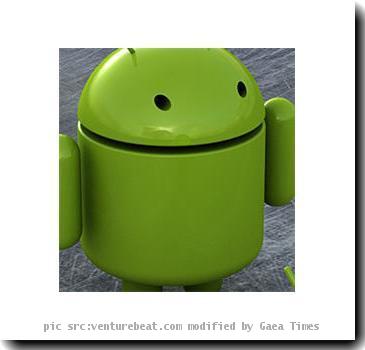 more images
San Francisco - Google seems to be desperate to prove themselves in the highly competing smartphone market and get the top title for the smartphone OS. After releasing a slew of Android phones with manufacturers like Samsung, Motorola and HTC, they are now going for a cellphone which is exclusively designed by Google.
ARTICLE CONTINUED BELOW
According to a source of Wall Street Journal, Google Inc is planning to sell a cellphone directly to consumers in this coming year. The Google phone will be called Nexus One and it will be sold as an unlocked version without any carrier subsidy. The phone will run on Android 2.1.
The phone will be basically a variant of HTC HD2 phone as expected by the folks at PCMag but the phone will be a Google's pure vision of what a phone should be, like the iphone for Apple.
Some analysts are pointing out that Google's aim is to gain access to valuable consumer data which will be used to sell ads at premium prices rather than making profit at the hardware sales.
As for the specs part, it will be really really fast with its Snapdragon processor, a super high resolution OLED display and will be thinner than the iPhone. It won't have any keyboard but will have voice capability built into it so that you can dictate emails by speaking into the phone. The phone will have two mics located at different places to reduce background noise.
Previously, we assumed that it may launch before Christmas but it seems that the launch dates will be delayed to the January, 2010 which is not very far by any means.