How To Protect Your iPhone 4G Phone
By Turjo, Gaea News Network
Wednesday, December 15, 2010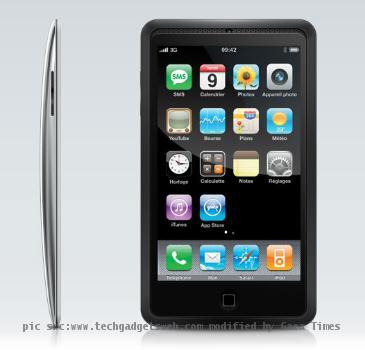 more images
Buying an iPhone 4G is pretty easy. But maintaining it's glossy and smart outlook is tougher than what most people think. Even a little scratch on the slick body of your favorite iPhone is enough to make your mood go down. And the fact that iPhone 4G phones are quite expensive, it's better to have some protection from external and internal damages.
ARTICLE CONTINUED BELOW
To ease out your worries, we have decided to provide you with 3 best ways to protect your iPhone 4G phone. Once you go through these tips, we are pretty sure all of your questions regarding iPhone safety will be answered.
1. Using iPhone 4G Cases : To protect your phone from external scratches, you can equip your iPhone with the latest iPhone cases. Depending on your taste and style-statement, you are sure to get something suitable from a wide variety cases, some of which are show-cased by Apple itself. Although the customized cases are a bit costly, but the good news remains that they can be personalized according to your will. The iPhone 4G case will also protect your phone from getting damaged if it falls off the hand or handled roughly by someone else.
2. Apply a Screen Protector : Easiest way of preventing dust particles and scratches from your iPhone 4G screen is by applying a screen protector. Prices of screen protector varies according to the quality of the display device. But, it is the most important preventive measure which should be taken straight-away.
3. Install a Password protector : This is a must if you don't want your valuable and private data to end up in the wrong hands. Although iPhone 4G provides consumers with a basic four pin protection app on the phone, it's better to have some extra security software from a trusted software application vendor. This is an investment which will be fruitful in the long run.
It's good to have an expensive gadget like iPhone 4G in your hand. But it's better to look after it to ensure a great experience out of it in the coming days. Looking at the hard earned money which you have paid for the iPhone, it never hurts to spend a little more to protect it in brand new condition.
What do you think? Should any user invest money for iPhone safety? Or leave it as it is? Do comment and share your experience in our comment section!