HTC EVO Shift 4G Unboxed
By Turjo, Gaea News Network
Wednesday, January 5, 2011
more images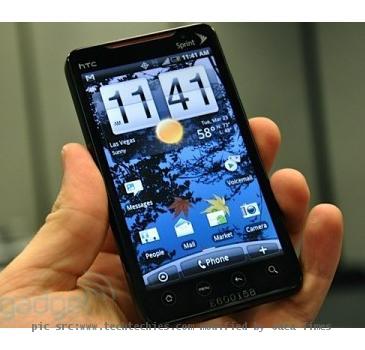 more images
The highly publicized HTC EVO Shift 4G has been revealed finally. The device is known to the internet as the cousin to the popular HTC EVO and will come in with a full keyboard, smaller screen and full 4G for Sprint's WiMax network.
ARTICLE CONTINUED BELOW
The device will feature 3.6-inch screen and sports a full QWERTY keyboard. One thing to be noticed is the perfectly spaced and adequately shaped sliding keyboard which is considered as one of the best mid-ground consumer keyboards till now. The device will also flaunt a powerful 8000MHz processor and provides EVO-like speeds on the smaller device.
But whether HTC EVO Shift 4G will run on Gingerbread or any other OS, has not been disclosed. But we do know that HTC EVO Shift 4G will retail for $149.99 after a $100 mail-in rebate and 2-year activation, which makes it the lowest cost at launch device for any current 4G phone.