Lenovo launches IdeaPad U260 at affordable price tag
By Soumitra Mondal, Gaea News Network
Saturday, November 13, 2010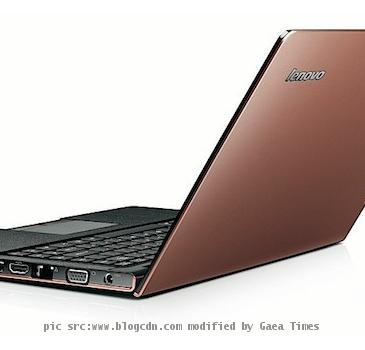 more images
Lenovo today launched a new laptop which they are touting as the world's first 12.5 inches display laptop. The laptop is targeted as a cheaper alternative to the new Macbook Air. The model will be in the market starting from November 15, the coming Monday.
ARTICLE CONTINUED BELOW
The laptop looks to be sleek and stylish. The 12.5 inches ultra slim laptop weighs at 3.04 pounds. The thickness measures in at 0.71 inches. The size seems to be inspired by Apple products but however there are certain atonements as well.
The outer shell has been made up of a single-piece of MacBook-like magnesium-aluminum alloy. The shell is tougher than regular ones. The cooling of the laptop is enhanced by both a relatively new "breathable" keyboard and the airflow techniques after the Portege R700. Another feature is the comfortable glass touch pad option which makes it user friendly.
As far as the hardware spec is concerned, the Windows 7 machine has a beefy processor of Core i3 or i5 from Intel. The Dolby surround sound system gives an awesome audio experience. The laptop also incurs a better video advantage out of an HDMI port as well. The model is available at a starting price of $899 in market.
It is reported that the enhanced Experience for Windows 7 delivers speedy boot-up and shutdown times. But it will be interesting to see how the U260 matches up to the Air's performance. We are eagerly waiting to get our hands on the device.