LG L-03C: Point and Shoot Camera Phone Features and Specifications
By Avik, Gaea News Network
Wednesday, November 17, 2010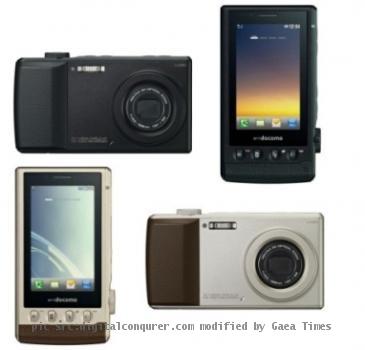 more images
LG L-03C gives the look and feel of being a cross between an early version of a compact camera and a trendy smartphone. Well, if you give it a thought it indeed is kinda strange with the camera function dominating the phone side of things but how it will work is the other major concern. Let me brief you on this, the L-03C comes two-faced, one side revealing a Pentax 1:2.6-5.5 lens with 3x optical zoom, and the other flaunts a 3-inch touch screen with a fine and dandy resolution of 800 x 480.
ARTICLE CONTINUED BELOW
Some of the major specifications at a glance would be its support for 3G, Wi-Fi, Bluetooth and GPS. This gadget isn't a sleek one all credit to the camera with phone capabilities due to the 720p HD video recording function, it also delivers a max ISO of 3200 and the 12.1-megapixel CCD sensor.
Reportedly, this product is up for release in Japan in and around 2010-2011 winter/spring.
Camera Specifications of LG L 03C:
12.1-megapixel CCD sensor
Xenon flash
3x optical zoom
GPS
3G
720p movie recording mode
capacitive touch screen
3-inch 800 x 480 pixel display
ISO range up to 3200
Wi-Fi
Bluetooth
LG L-03C Features:
12.1 megapixel CCD sensor with Pentax lens
3x optical zoom and Xenon flash
Can record 720p HD video
Maximum sensitivity level of 3,200 ISO
3G / GSM support
Supports up to 2GB microSD
Up to 16GB microSDHC card slot
Face CCD camera & telephone time TV series up to 100 minutes
Standard Li-Ion battery
Up to 350 hours of standby & 250 minutes of talk time
3-inch touchscreen display
WVGAresolution of 480 x 800 pixels
GPS, Bluetooth, and Wi-Fi connectivity
Dimensions: 12 x 60 x 17.3 mm & 165 grams of weight
Price — Not yet available.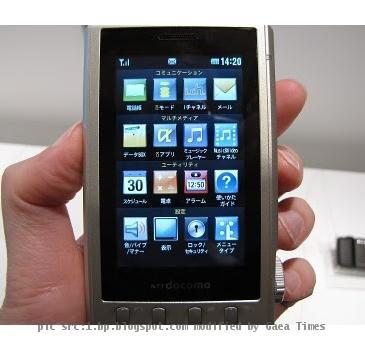 more images