LG Optimus 7 Revealed Features and Specifications
By Avik, Gaea News Network
Monday, October 11, 2010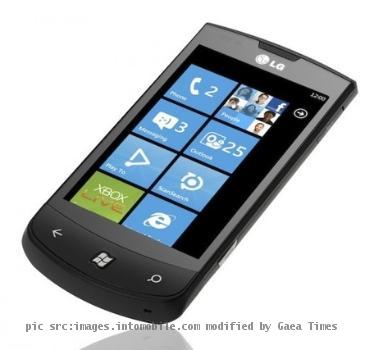 more images
The LG Optimus is the company's take in the market of budding Windows Phone 7 handsets. Infact the Optimus gives a prominent impressive overview and seems to be a rightful contender to the battle-royale.
ARTICLE CONTINUED BELOW
While, on the other hand Microsofts new mobile O.S. WP7 is doing quite good. They have dealt with whole lot of bugs and given the system altogether a new look and feel.The Optimus WP7 duo is quite countable. The phone indeed is a sleek and trendy gadget and can prove itself a worthy pick for many in the days to come. The WP7 may comeup as a tough challenge for the Android and iOS4 eventually.
The Optimus 7 is quite easy to use and there are hubs to add to the comfort of the consumers. Six hubs have been unveiled and they are — People, Games, Pictures, Music and Video, Market Place and Office. The phone also comes along with a customisable front screen.The phone will provide its users with easy in usability.
Specifications:
The LG Optimus 7 flaunts sharp features such as a3.8-inch WVGA display, a 1GHz processor, 5-megapixel camera with 720P recording and support for 360-degree panorama photo. Not too bulky, this latest smartphone comes in with dimensions of 125 x 59.8 x 11.5mm. Internally, the Optimus 7 offers 16GB of on-board storage, GPS with digital compass, accelerometer, light and proximity sensors, Bluetooth 2.1, WiFi, and the obligatory Windows Phone OS.