LG Optimus Pad to launch in Q1 next year
By Soumitra Mondal, Gaea News Network
Thursday, November 4, 2010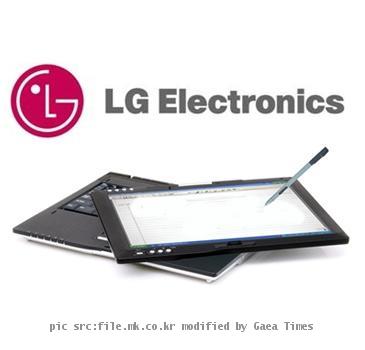 more images
It seems that LG has all plans to rock the market with the new tablet PC running under Google's Android operating system, namely 'Optimus Pad'. This 'Optimus Pad' would not only be a showcase for Android, but was designed especially to take on the iPad. The 8.9-inch slate with NVIDIA's Dual Core Tegra 2 Processor should launch in the first quarter of 2011 and will ship with Honeycomb, now widely believed to be the true Android 3.0 build.
ARTICLE CONTINUED BELOW
Our tablet will be better than the iPad.
says Chang Ma, Vice President of Marketing for LG's mobile devices unit.
It's going to be surprisingly productive.
He also states that the tablet would focus on writing, video editing and other professional features. These statements seem to declare war on Apple which has already conquered 95% tablet market despite carrying an expensive price tag of $499 and upwards.
As always Apple started the craze; HP Slate, Samsung Galaxy Tab grabbed the market with promising features. Reports say LG's tablet has been designed for both European and North American consumers' tastes.
Will LG tablet create a history by being an iPad killer or is it just another awful boast? Though LG has been unable to come up with a bestseller product for a long time, it is possible that it can launch a tablet computer that can rival the iPad in terms of industrial design and technology. After all, South Koreans are known to be good at technology and design. This device is also expected to include "many firsts" in company's own words. We hope that the device won't disappoint us. What do you think? Share with us in the comments section.