Logitech Revue for Google TV Awaits Pre-order
By Avik, Gaea News Network
Thursday, October 7, 2010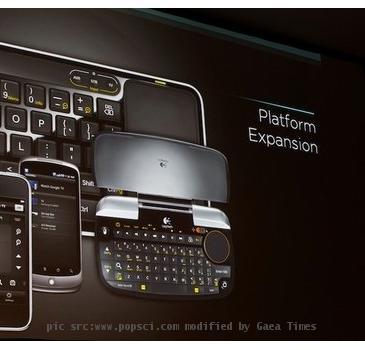 more images
Google has come together with Logitech for the Google TV Box that will enable the users to enjoy Google's offerings. The Logitech Google TV Box is now up for pre-order. The price of Revue is around $299.
ARTICLE CONTINUED BELOW
A set of interesting facts and features about the Google TV Box have been unveiled. Some of the interesting features are - HD calling, a wide array of controls, Myriad apps.
Facts About the Tool:
Google and Logitech have worked in co-ordination to design the box so that it delivers the consumers with all the services that Google TV is going to offer its audience.
The Revue keyboard is sleek and trendy. It features a touchpad, d-pad, and full QWERTY buttons and gives you best of both sides - fashion and technology.
Their is also a sensational 'mini-controller'. The controller flaunts the same functionality as the full keyboard. It is powered by Harmony remote technology as Logitech's other Revue peripherals.
Logitech Harmony Remote also offers an app for both the Android and iPhone platforms which comes in as a third option for you to avail Google TV. It is up for free distribution. It features a traditional menu interface, gesture control, smart-touch and voice commands.
Specifications:
HDMI 1.3 with 1080p, 60fps output
2 USB ports (allowing for added local Google TV storage)
802.11a/b/g/n wireless connectivity
Integrated support for the Logitech Harmony remote
SPDIF audio out
Ethernet connectivity