Medal Of Honor Review: Better Than The Sum Of Its Parts
By Shaon, Gaea News Network
Monday, October 11, 2010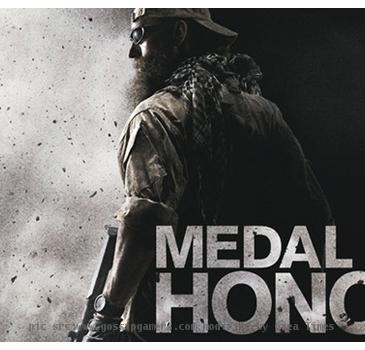 more images
EA's efforts to reboot their popular franchise Medal Of Honor into the modern times has been in the news for quite some time for all the wrong reasons. They were able to avert the potential PR disaster in the 11th hour by taking the Taliban off from being a playable faction in Multiplayer. But the fact remained that it had to fight a shadow war with not only the next installment to the multi million dollar COD franchise but also with EA's very own Bad Company 2. The pr machinery were at the right place as EA tried to sell off the Tier 1 experience in Afganistan. It is now left to be seen if the new installment of Medal Of Honor actually lived up as a legitimate entry into the Series that boasts of one of the best WWII games from the last generation in Allied Assault.
ARTICLE CONTINUED BELOW
Touching briefly on the single player experience Danger Close, the studio that was responsible for the campaign has fallen short of nailing it completely. Not to say that the game is an epic fail in but quite a few factors figures for that impression. The obvious reason why the single player campaign fails to break even with COD 4:MW is the fact that the game is criminally short. an average gamer would breeze through the campaign in what seems to be a little more than four hours. The portion could have been overlooked if the setting and the cinematic appeal would have been at par with the latest offerings into the modern date military combat. The AI can be very stupid at times.
However the graphics in the single player campaign is top notch discounting a few texture pop ins here and there. The game excels in one aspect and that is sound design. The voice acting and the weapons have eerily realistic sounds. The campaign does has its moments. The sniper mission in particular stands out.
Now on to the multiplayer designed by DICE. The fact that I mentioned the COD and the Battlefield franchise at the beginning of the review is due to the fact that the game tries to mix the pacing of COD and the teamwork from BFBC 2. The good news is that it succeeds in most parts. The battles are frantic but I sorely miss the destructible environments. The multiplayer has become slightly unbalanced now due to its insistance on camping.
The game seems to be quite an average title but it is surely a step forward for the franchise. The game had a lot of going for it but sadly a average campaign and a unspectacular multiplayer means that the game is not going to figure in any game of the year list this year.