Microsoft's Kinect for Xbox 360: Quick Review
By Soumitra Mondal, Gaea News Network
Friday, November 5, 2010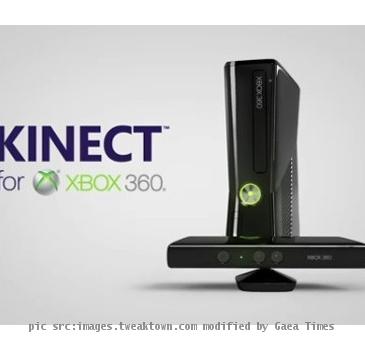 more images
You can now experience complete entertainment with instant fun as Microsoft has revolutionized gaming with the release of Kinect for Xbox 360. With Kinect, you don't just play the game; you become a part of the game. Kinect's motion sensing camera will conduct full-body tracking to put you in the center of the fun. Its amazing technology allows the sensor to recognize your body and your voice, and mirror your movements in the game, making you the controller.
ARTICLE CONTINUED BELOW
Simply place this small bar that sits on a small stand beneath or on top of your television. Within that bar are a couple of cameras that track your every move. This device can also help you to chat with your friends, when you are not watching a movie. Here, the real excitement is not in video conferencing or watching movies, but the number of games you can play with it. Microsoft had already promised over 15 titles already for the launch day and that don't only include a selection of games, but much more, ranging from racing games to fitness, to playing a Jedi knight in a Star Wars spin-off.
Microsoft predicts Kinect would sell 3 million units this holiday season. The stand alone pricing for Kinect for Xbox 360 is $149.99. This is not a sky high price tag if we consider the $500 million the company is spending on its massive marketing campaign. The device is now available in North America and if you are in the UK or Europe, you can have the fun a few days after. However, one thing is for certain, you will get to play it in your home before this year is out.