Motorola Droid Nears 1 Million Device Target this Christmas
By soumitra, Gaea News Network
Monday, December 7, 2009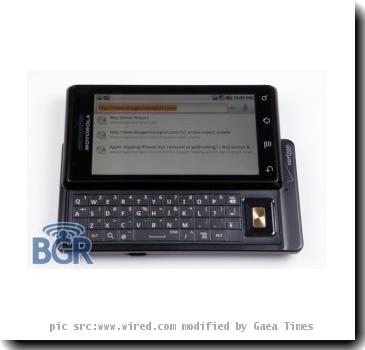 more images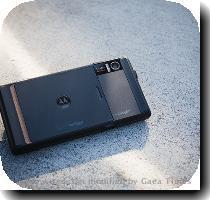 more images
According to our poll conducted on Motorola Droid, most of you think that Droid is the mobile phone that can really take on iPhone with its sheer features and usability as a smartphone. The sales figures are also indicating the success of the phone and it seems that Verizon's $ 100 million marketing push has not gone to the failure list at all.
ARTICLE CONTINUED BELOW
The latest data collected by RBC capital markets analyst Mark Sue suggests that Motorola's Google Android device has been sold between, 700,000 and 800,000. Considering that the Christmas is near and there may a be good sales of the device for this December, the device sales figure may touch 1 million.
According to Sue's survey, some high traffic Verizon stores in the city is selling more than 150-200 Droid units per week and the bulk of Motorola's smartphones will be from Verizon.
Sales of the Motorola Cliq, on the other hand is not that much impressive, though this is an Android device and is available exclusively on T-mobile. It seems that the lack of advertising and marketing campaign has contributed to lack of interest in the device which means drop of sales in the device.