Mubi Brings Great Movies To A PS3 Near You
By Shaon, Gaea News Network
Tuesday, November 9, 2010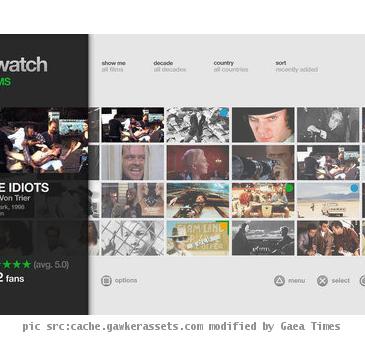 more images
What is the best and simultaneously the most odd thing that could ever happen for a gaming console? Well according to Sony it should be classic movies on demand. When Mubi was announced I got excited just by the sheer number of options it opened up in front of me a a gamer and a movie lover.
ARTICLE CONTINUED BELOW
The service which was launched last week in Europe and Australasia promised to bring all the classic and artsy movies one rarely gets to see these days. Sure there is a highly stable Playstation Store at the moment but it primarily caters to all the pop fare out in the market. You can rent out or buy films from the store and also create a profile and socialize with other cine lovers across the world. The service is going to satiate the thirst for foreign films for the pal territories. Whats more there are free movies as well, for example Kim Ki-young's The Housemaid is free on the site. Also you can pay a monthly subscription and watch as many movies as you like.
So that is the gist of the service. We understand its a primarily love it or hate it affair. But hey a free legal movie a month can never be a bad deal. Also its heartening to see that Sony is trying its best to live up to the tag "It only does everything".