NEC to showcase an exuberant collection of Android Products and Tablet at CES
By Jayita, Gaea News Network
Wednesday, December 22, 2010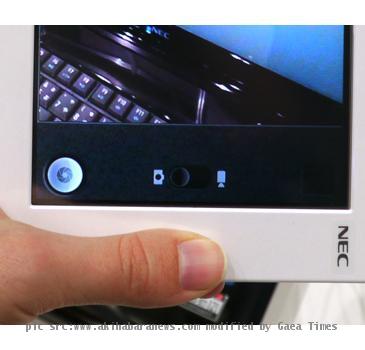 more images
Consumer Electronics Show aka CSE is one of the most anticipated technology oriented trade show in the world. The annual CSE takes place each January in the Las Vegas Convention Center. This is not an open to all show, instead it's sponsored by Consumer Electronics Association and basically hosts previews of products and new product announcements.
ARTICLE CONTINUED BELOW
Keeping this in mind, NEC is going to show a list of finest and coolest gadgets at this year's CES. After viewing the list you must be agree with me that its definitely gonna be a nice selection.
NEC Dual Screen Cloud Communicator Tablet
Android powered tablet with two 7-inch touch screens
Wifi/3G/Bluetooth enabled
Multi-tasking, with the ability to run different programs on each
LCD screen an industry first
Stylus pen for easy input
NEC Single Screen Cloud Communicator Tablet
Android powered, single touch screen
Wifi/3G/Bluetooth enabled
Camera and SD-card equipped
Slim, lightweight design
Stylus pen for easy input
NEC Personal Products' Mobile Notebook
NEC Home Gateway Solution
ADSL2+/802.11n/USB2.0/DECT enabled
IGMPv2 Proxy & Snooping/VoIP
Media Control & Serving/Printer & File Sharing
TR069 and OSGi enable services & configurations to be carried out
remotely
NEC BIGLOBE's "andronavi"
Android application marketplace
Japanese content including Manga, Japan related photography, etc.