New Tablet from Blackberry "Blackpad" may be Available Next Week
By Chandrajit, Gaea News Network
Wednesday, September 22, 2010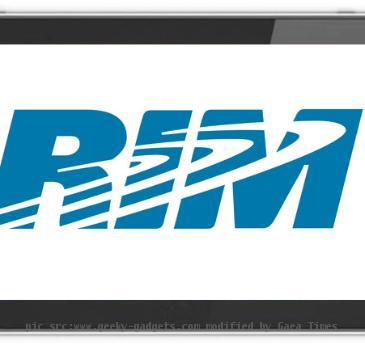 more images
NEW YORK (GaeaTimes.com) — RIM or Research In Motion may release their new Tablet by next week. Blackberry enters into the Tablet PC market for the first time and expects a bang. The new tablet PC from Blackberry has been named as the Blackpad. The Blackpad is being launched as a competition against the Apple iPad. Well, the name has suggested that it might eat uo the competition as well.
ARTICLE CONTINUED BELOW
Although, information about the Blackpad has not yet been revealed officially by RIM, sources have reported a lot about the device. The device will have a 7″ touch screen with Bluetooth and Broadband connections. It's still uncertain whether it will have one or two cameras. The only setback that this upcoming device seems to have is that it has to connect to mobile networks through a Blackberry. Well, dependency has always been a setback for most units. Blackberry may also see the same fate.
Regarding the OS, it is expected that it will be on a platform developed by the QNX. It is because Reasearch in Motion brought QNX earlier this year. It has also been reported that future Blackberry devices may also be shifted to the QNX platform.
Well, KIm Kadarshian has always been a Blackberry user and almost all Blackberry users are expected to stick to RIM just like her. So, lets wait for the official announcement of the Blackpad from RIM.