Nintendo 3DS Handheld set to sell in February
By Jayita, Gaea News Network
Wednesday, September 29, 2010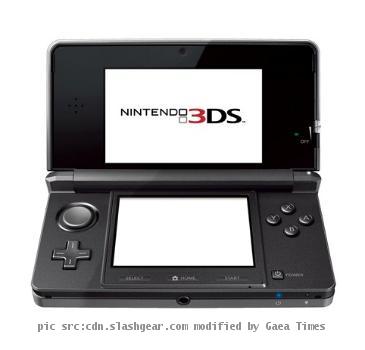 more images
The stalwart video-game console maker Nintendo is adding a new three dimensional 3DS handheld player to its line up. The sale of the new unit will be started from Feb 26, 2011 in Japan.
ARTICLE CONTINUED BELOW
As we know, the largest game console maker of the world is facing extreme challenges posed by Sony Corp. and Microsoft Corp. But revelation of Nintendo 3DS is expected to boost its business and enhance its reputation among the gamers.
Nintendo 3DS is priced at 25,000 yen ($299), although the price for U.S. and Europe is not set yet. Nintendo President Satoru Iwata said at a briefing in Chiba, near Tokyo that in U.S and Europe the new product will arrive the following month.
The handheld 3DS is the biggest portable product of Nintendo after the 2004 release of the touch-screen DS player. The touch-screen DS was sold more than 132 million units worldwide.
In the ever increasing competition market, Nintendo 3DS have to compete with video game console from Sony and Microsoft. The two giants company have already introduced motion-sensing controllers for their video-game consoles. Moreover, Apple Inc. is gradually taking over the gaming market as their iPhone and iPad are getting immense popularity as gaming device.