Nintendo Announces New Dsi Bundles for Black Friday
By Turjo, Gaea News Network
Monday, November 22, 2010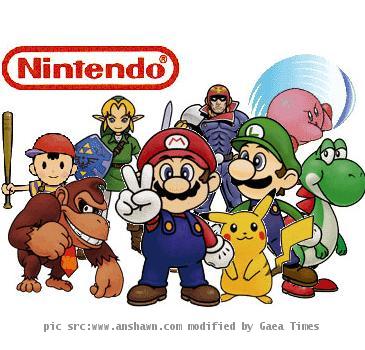 more images
TOKYO, JAPAN (GaeaTimes.com ) — Although the company is going through a bad phase in this year, Nintendo president Satoru Iwata has announced more bundles for its DSi line of portable gaming devices. The bundles which are viewed as integral to Nintendo's business, will be sold at a cheaper price to boost the sales figure.
ARTICLE CONTINUED BELOW
Starting on Black Friday, Nintendo will be selling both green and orange DSi bundles to customers for $149.99. According to the company, the bundles will be offered while supplies last, and will include a copy of Mario Party DS. After the launch of a "Mario-red" Wii bundle for $200, which includes a red Wii Remote plus, Wii Sports and a red nunchuk, a Dsi XL bundle that's also currently available features the same red finish as the Wii option, has been launched. But this bundle carries a Mario kart DS instead of Super Mario Bros., present in the "Mario-red" bundle.
Whether or not bundles will work in Nintendo's favor remains to be seen.