Nokia N8 Quick Review
By Soumitra Mondal, Gaea News Network
Wednesday, October 20, 2010
more images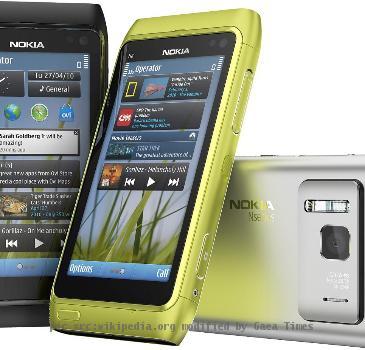 more images
A quick glance at the N8 will convey that Nokia has launched one of the most robust styled mobile in the market. As the market is flooded with the touchscreen phones, the N8 manages to make a difference and dominates the market. The credit goes to its construction made up of aluminum along with wide range of color options.
ARTICLE CONTINUED BELOW
N8 possesses both curvy sides as well as severe straight lines running from the top to bottom. The most remarkable feature is of course the thrusting forward camera compartment on its back. This compartment packs in the world's largest image sensor together with a Xenon flash, and a loudspeaker.
As Nokia phones continues the fine tradition of making phones which lasts decades rather than a few months or years, the N8 is not an exception in this regard. The facility of 720p movies is well compatible with this phone.
The queue of additional features is quite a long list, with 802.11n WiFi, Bluetooth 3.0 plus A2DP, GPS with both the real and assisted kind, USB On-The-Go support, a battery of 1200mAh, built-in storage of 16GB, and a MicroSD slot extendable up to 32GB. The 3.5-inch AMOLED display is stretching up to 640 x 360 resolution. The N8's bright and striking color saturation looks more than accurate. The brightness adjusts automatically most of the time and it saves enough power.
You can get clear pictures with the N8, with its 12 MP sensor, Carl Zeiss autofocus lens supported with a mechanical shutter and Xenon flash.
The N8 comes with the scratch-proof glass which will not be affected by scratches, clawing, rubbing etc. The FM transmitter in the N8 made a feel a little low, as it's the place where N8 is having both pros and cons. The pro is that N8 will ask you only to select the same frequencies on your phone which the nearest device is playing. The con is the fact there is lot of noise and distortion coming up while we are listening the music. The speaker is loud enough giving a booming effect and produces crisp and crunchy output.