Palm Pre 2 officially available now
By Soumitra Mondal, Gaea News Network
Thursday, October 21, 2010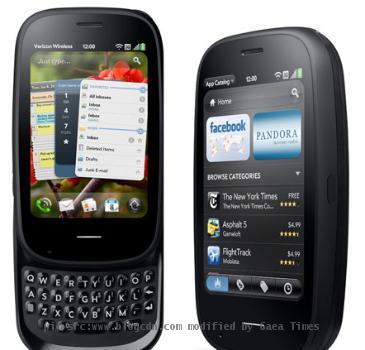 more images
Palm Pre 2 will now be available officially with revamped newer fashion and webOS 2.0 that promises true multitasking. It does not have any dramatic changes or up-gradation but still the improvements are worth mentioning in the Palm Pre 2 model.
ARTICLE CONTINUED BELOW
The plastic screen of earlier models is replaced with a durable glass screen. The screen size and resolution is same as the earlier models. The size is still 3.1 inches and resolution is HVGA i.e. 320 X 480 pixels.
The RAM in Palm Pre 2 is same as Pre and Pre Plus with equal capacity of 512MB. There is a 16GB of non upgradeable storage as well. The betterment is in the field of processor. As per the expectations of market the new Palm Pre 2 has the 1GHz CPU every other high end phone is using.
The new model does not have any sharp edges and its round endings make it look more stylish and attractive. The phone comes with an improved 5 MP camera compared to the previous 3.15 MP snapper.
The HP webOS 2.0 has brought better multitasking capabilities in Palm Pre 2. The biggest feature is actually the Adobe Flash Player 10.1. The users can now watch videos, play games while net surfing and web browsing. There is HP Synergy to link your email and social networking accounts, Exhibition which enables users to run apps designed specifically for the Palm Touchstone Charging Dock. There is text assist, integrated Quickoffice, VPN support, a redesigned launcher and full support for Bluetooth keyboards and SPP peripherals.
The Palm Pre 2 price has not yet been disclosed. The model will first come at SFR stores in France on Friday.