Panasonic launches new Line-up of HDTVs at CES 2011
By Jayita, Gaea News Network
Thursday, January 6, 2011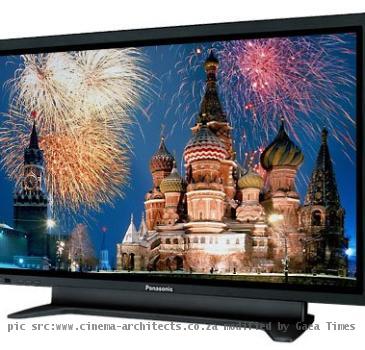 more images
So many good things are launched at a time thanks to CES 2011. Panasonic today unveils storms of new HDTVs: seven PDP HDTVs (Plasma), sixe new LED LCD, and five LCD ones. All these models are available in Full HD, and comes for the PDP ones with Easy IPTV including AmazonVOD, Netflix, Napster and so on.
ARTICLE CONTINUED BELOW
Three VIERA Full HD 3D Plasma model lines the VT30 series, GT30 and ST30 series expands its 3D line-up with the addition of two LCD-LED HDTVs to the Full HD 3D array. Panasonic's Full HD 3D televisions provide full 1080p resolution to both the right and left eye, thereby giving the viewer the definitive 3D entertainment experience.
According to the official press release, the VIERA VT30 series consists of two models- the 65-inch class (64. 7″ measured diagonally) TC-P65VT30 and the 55-inch class (55.1″ measured diagonally) TC-P55VT30. The VT30 series of Viera HDTVs includes the enhanced IPTV VIERA Connect service, featuring Skype video/voice calling. VIERA Connect also provides USB connectivity, allowing for the addition of a wireless LAN adaptor, keyboard and USB memory.