Pop-Up Microlite Makes your TV Remote Glow in the dark
By Turjo, Gaea News Network
Monday, September 6, 2010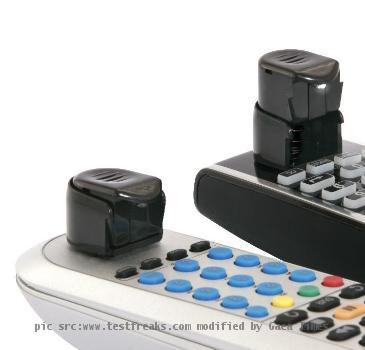 more images
Do you like to watch Television or movies in dark? According to a recent survey it has been found that about 90% people in USA prefers to watch television by switching off the light. Romantic idea we must say! But what happens if you want to change a channel in between? Will you be able to change the channel without seeing the buttons on your remote?
ARTICLE CONTINUED BELOW
Well, Microlite Tech has the perfect answer for you. They have developed a gadget named "Pop-Up Microlite" which is nothing but an adhesive LED light. It is designed to illuminate the keys on an old fashioned TV remote that does not have a backlighting.
Now, frankly speaking we are confused about it's use. Next time if we need to see the remote in the dark, we'll actually have the TV on. It will be bright enough for us to see all the buttons on the remote. So why are we going to pay $9.99 for an LED light?
But for all the enthusiasts, who wants to make their tv remote look "cool" or have set their tv brightness level to 1, can buy this gadget from Amazon.com from October onwards.
Do not forget to write us back how much useful you have found this LED light. Do you have any other ideas how can we see a remote in the dark? Feel free to let us know.