Samsung's iPod Rival in the Works
By Shaon, Gaea News Network
Monday, December 27, 2010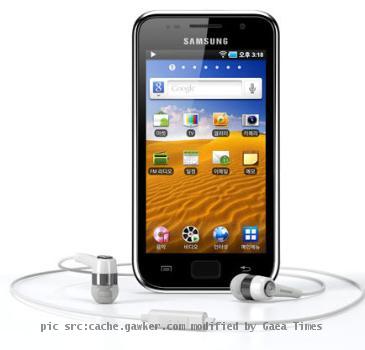 more images
Samsung has been close at heels of Apple for quite some time now. Frankly it is the only company that has the guts to match Apple blow for blow. First there was the Galaxy Tab as an answer to the iPad and now the iPod touch rival in a version of Galaxy tab without calling option. Thus end iPod's reign as the solitary device in the category.
ARTICLE CONTINUED BELOW
Samsung's last effort in this category was disappointingly low spec and it seems that now they want to re do things. The device is set to debut with the Android 2.2 Froyo update. The device will now sport the same 1.1 Ghz processor that powers the Galaxy Tab. The screen is no AMOLED but the super bright 4″ LCD ought to do the job perfectly.
The device is known to the Samsung assembly line workers as the YP-GB1. The device also features a 3. MP camera along with a front facing one for display.