Sarolea Motorcycles Details
By soumitra, Gaea News Network
Tuesday, February 16, 2010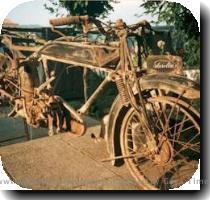 more images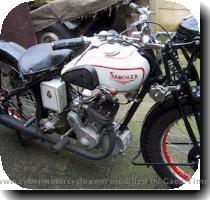 more images
We are now all aware of the Sarolea Motorcycle as it was featured on History Channel in the 'Pawn Star s' latest Episode. If you want to grab some more details of the Belgian Made Motorcycle, here is some info on it.
ARTICLE CONTINUED BELOW
The Sarolea firm was established in 1850 at Herstal (Liego). It was basically an arms factory found by Joseph Sarolea. In 1892, the production of bicycle was started. Joseph died two years later and his sons made the company bigger and bigger. In the 20s the firm successfully passed the hill climb, reliability trials and long distance run tests. In 1927, the company was able to make its own gear boxes and in 1929, the factory was extended to about 6000 square meter. This was the time when the Belgian Motorcycle was at the peak of its popularity and sales.
The motorcycles were initially sold in Britain under the brand Kerry in the early years of the century. Both single engine and V twin engines were produced and the firm also supplied engines to several firms in other countries. In turn, Sarolea used some British components such as Sturmey Archer gearbozes and AMAC carburetors.
These motorcycles are now very rare in US and there are only five known units in the United States. One of those motorcycles were featured in the History channel. The rare 1942 model was bought by Corey and upon auction it fetched a cool $7000. These motorcycles by Sarolea truly deserves to be said as "the older the better". What do you think?