Sony Dash Gets New Feature
By Arnab Ghosh, Gaea News Network
Thursday, December 9, 2010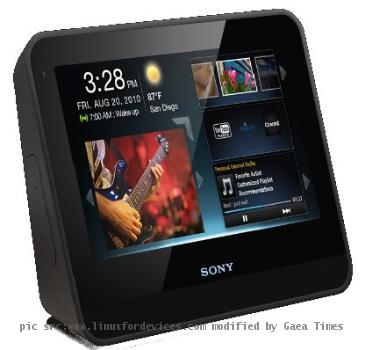 more images
SAN FRANCISCO (GaeaTimes.com)- Sony has added the support for Hulu Plus in its much touted Internet viewer Dash in recent times and with this the company expects a rise in the sales. The users of Dash just need to submit their subscription for the Hulu Plus service and after that they can get access to a plethora of TV show episodes. However, an Internet connection is the prerequisite as the device does not come with much internal storage. Brennan Mullin the VP of the Japanese electronics giant said in a statement that the inclusion of Hulu Plus will enable the users to get a wider Internet experience. The dash is unique product of its kind that is neither a standalone PMP or Internet tablet. While it plays back a variety of media content and also supports streaming web content including YouTube it is not a standalone computing device.
ARTICLE CONTINUED BELOW
The Sony Dash offers real time temperature and time updates to the users. For getting access to the Hulu Plus service the Dash users will have to churn out $9.99 each month. The retail price of the device has also been slashed recently by the company. The tech pundits are skeptical about its success despite the addition of the new feature as they dub it as a glorified alarm clock. It needs a Wi Fi network to access the Internet which for some people is inconvenient. The device also does not operate on battery.
The Sony Dash however excels as a media player with a 840×480 resolution and 7 inch screen. It however can multi task and beats the iPad in that respect.