Sony MDR-EX1000 EX-Monitor Earphones At $757 ?
By Avik, Gaea News Network
Wednesday, November 17, 2010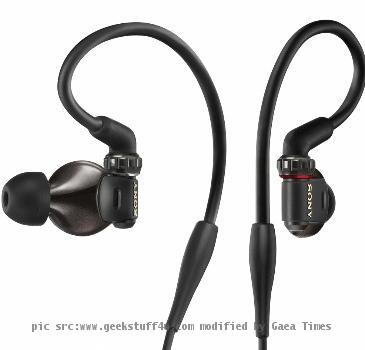 more images
Looking at the price i hope you got the point these are made solely for the audio fanatics or may be the filthy rich.
ARTICLE CONTINUED BELOW
Well, Sony's MDR-EX1000 (NUDE EX Series) is sure to get you awe-struck by both its magnificently mastered and engineered design and it's sky-scraping price. As it is these are targeted towards the audiophiles, the MDR-EX1000 delivers with really interesting specs which include a sensitivity of 108dB/mW, as well as an impressive bandwidth reproduction of 3 30 000Hz, an impedance of 32 Ohms and 16mm drivers. Now what happens to be a really interesting fact regarding these specialized earphones concerns the drivers that promise more rigidity than standard diaphragm thanks to a liquid crystalline polymer film. As a matter of fact this results in a crisp, and precise sound. To add to this the good news is that you have the liberty to change the cable since they are removable.
Specifications:
Impedance: 32 ohms at 1 kHz
Mass: Approximately 7g (the cord/code excluding
Frequency Range: 3-30,000Hz
Sensitivity: 108dB/mW
Max input: 200mW
Cord/code: 0.5m (OFC litz wire)
Plug: Gold plated stereo mini- plug