Sony NGP Vs Nintendo 3DS
By Arnab Ghosh, Gaea News Network
Thursday, January 27, 2011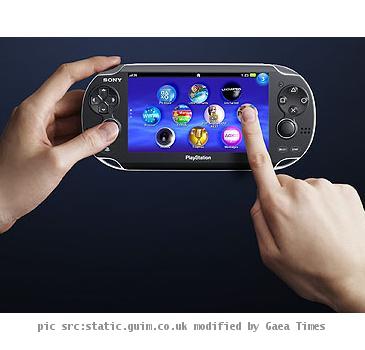 more images
SAN FRANCISCO (GaeaTimes.com)- Sony has finally officially announced the successor to its popular handheld gaming console PSP, aka the NGP. The new Sony NGP is aimed at countering the much touted Nintendo 3DS. The looks and features of the NGP are sure to bowl any gadget lover of his feet and it looks like this time Nintendo will have a tough time racing ahead in the handheld gaming segment. The pricing of the device is not known and since it is landing in stores in December Nintendo does get some advantage. There is no denying that the NGP offers much more screen real estate with its native 960 x 544 resolution. It has a nice capacitive touch screen as well. However, Nintendo 3DS has the unique auto-stereoscopic 3D display which lets the users enjoy the third dimension without using special glasses.
ARTICLE CONTINUED BELOW
The Sony NGP leaps ahead in graphics capabilities thanks to its quad core CPU and GPU that renders complex scenes with extreme detail and clarity. The OLED screen is also stunning. Movement control becomes a all new experience in the NGP owing to its twin analogue sticks. Both the NGP and 3DS feature cameras and they are okay for taking casual snaps when one is not playing games. The inclusion of 3G and WiFi also means communication will not be a barrier. Feature wise NGP edges ahead owing to its support for GPS navigation.
The 3DS is Nintendo's attempt to shed its kid friendly image and it comes with two high voltage actions filled game titles. Sony is gearing up to launch as many titles possible before the launch of NGP.