Sony Proves Skeptics Wrong, Ships 4.1 Million Move
By Shaon, Gaea News Network
Wednesday, December 1, 2010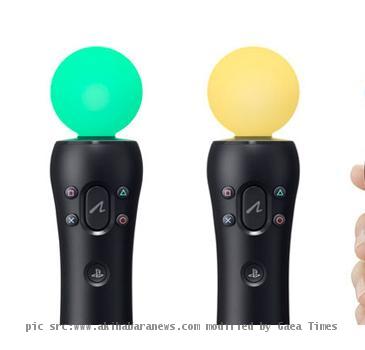 more images
All of the concerns regarding the viability of the Move controllers have been effectively put to rest at least for the time being. after the super success of Kinect, Microsoft's motion sensing controller had moved 2.5 million units in 25 days were published many people suggested that Microsoft had again trumped Sony in this generation's console wars. However the latest figure clearly shows that Sony should be least concerned about taking the beating in this market.
ARTICLE CONTINUED BELOW
According to official sources 4.1 million units of Move have been shipped since the release of the peripheral. Move is currently available as an upgrade option for the existing PS3 owners. It is being also bundled with the base Playstation 3 consoles in most of the cases. Out of all this competition the gamers are the ones who are bound to win. Of course the deciding factor remains the holiday rush which is going to bump up the figures quite a bit.
The Playstation move as an addon has been harnessing favorable reviews from the press and users alike, but its real test will come once the triple A titles like Killzone 3 and the next Soccom which are presently flaunting move support releases. That said at the moment the Sony line of the move compatible titles seem to be a tad better than the XBOX 360 options. It is to be noted however the Kinect has been hacked too perform a myriad of functions other than just playing games.