Symbian OS Open Source: Implications for Google Android
By Jayita, Gaea News Network
Thursday, February 4, 2010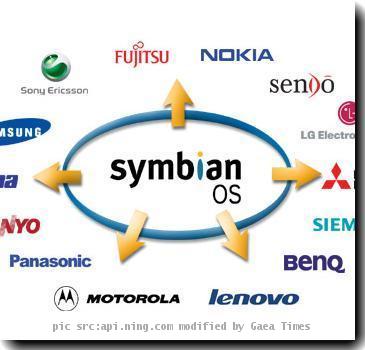 more images
In the competitive mobile industry, every second is utilized implementing new technologies to boost popularity of the product. To revamp its fame, Symbian Foundation, has taken a drastic step. World's most popular smartphone OS, has made its operating system entirely open source.
ARTICLE CONTINUED BELOW
Symbian OS is one of the most dominating OS, running on 330 million handsets around the world, including Nokia. Renowned companies like Sony Ericsson, Samsung, Fujitsu and Sharp are also making Symbian phones.
By making it's OS open source, Symbian has opened a new path before the developers. They would be dying to experiment with the Symbian OS as they are now allowed to use and modify the code for any purpose, whether be it mobile or anything else.
Symbian has set its mind to make the mobile operating system freely available, following it's rival Google's Android. Android has gained immense popularity after making mobile OS open source. Though Android heralded the open source, Symbian will provide a better open source than Android, claims Lee Williams, executive director of the Symbian Foundation. He also says,
about a third of the Android code base is open and nothing more. And what is open is a collection of middleware. Everything else is closed or proprietary.
Symbian has signaled its intention to make OS open source, back in 2008, when Nokia had acquired it. It's now when they have decided to make it available to all phone manufacturers to gain share from the market, captured by its rival Android.
Now, it's a question of debate whether Symbian could prevail it's dominance over the Android-based device, which are successfully running owing to faith of manufacturers.