Ten One brings Pogo Stylus Particle iPad Case
By Jayita, Gaea News Network
Thursday, December 23, 2010
more images
How many of us use a stylus for our iPad? I guess, the count is below average. Rather, we prefer to move our fingers all over the sleek and smooth body of the device. But very often we feel for a stylus to get a bit more control while writing fancy tablet.
ARTICLE CONTINUED BELOW
However, you will find a lot of people with the opinion that stylus is hard to attach to your iPad. Ten One's handy dandy product called the Particle Case solves just such a problem for those of you that want to use a stylus, but fear you might lose it a little too easily.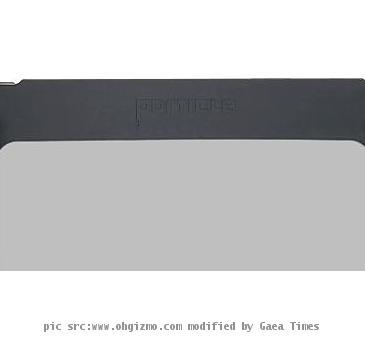 more images
This rubbery black rectangle takes a good care of the most exposed areas of your iPad. The open back keeps your iPad nice and cool, and doesn't add much weight to it.
There are four little rubber feet on the bottom to provide some distance from whatever surface you may have it on. It is a bit awkward to store if it's not in use as it's not paper-thin and made of rubber, but it's not as though it takes up much space.
If you put it on a stand, or constantly are on the run, however, you'll want a case with more protection, and a carrying container for your stylus so you know you won't lose it.
Price:
Buying it from the site will cost you about $35, but you can find it for less elsewhere.