Thanko Presents The Mouse That Will Keep You Warm This Christmas
By Shaon, Gaea News Network
Thursday, December 2, 2010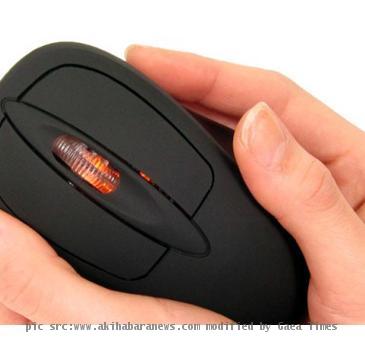 more images
The time of Christmas is filled warm emotions. So it is really unfair that a person should feel chilly while shopping some Christmas presents for his family online.
ARTICLE CONTINUED BELOW
Getting a bad cold should be the last thing on any ones mind before christmas. Hence Thanko an electronics company has come out with a way to make the holiday season more merrier. Their new mouse has been up for sale that radiates warmth along with the normal functions that a mouse usually does. What's more the mouse really looks uber cool in its own right.
The mouse features an adjustable heat setting to control the intensity of the radiation. The feeling is much like that of snuggling a warm cocoa cup. You can get this nifty little device for 2,900 yen. This device is available in the site GeekStuff4u,com. Now no one will be cold ever. Do you like the concept if the new mouse? or the asking price is a tad too much. Let us know.