The Reason Behind Nokia's Gradual Decline As The King Of Cell Phones
By Shaon, Gaea News Network
Tuesday, October 19, 2010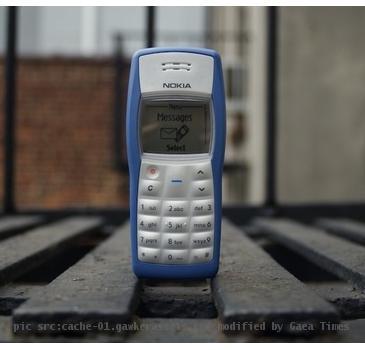 more images
Are you shocked by the phone featured here? Don't be. Surf any gadget site and you are sure to come across a bevy of lists with all the latest smartphones and the features they carry. The fact remains that only a minuscule percentage of world population are not exactly using one. In a surprising revelation the best selling phone on the one is one with no Internet, touchscreen, Camera, heck it did not even have QWERTY. So are you thinking who would ever actually buy such a phone? Reports suggests that roughly 250,000,000 people are using it out of a total market of about 5 Billion.
ARTICLE CONTINUED BELOW
To asses the success of this wonderful device in the face may look to be simple enough considering its low price point but on a little introspection one is sure to note that the fact that the phone had an inexplicable capacity to withstand abuse and battering. Every one does have a 1100 miracle story. Your humble article writer once had his falling out of a bus and it still worked like a charm. Or the fact that its battery lasted ridiculously long one full charge and the phone was good for almost a week or so. The simplicity that went to its design was commendable.
Nokia has been steadily loosing its market share even in third world countries that once accepted it with open arms. The reason why Nokia the once dominant Cell Phone Giant is watching its market shares being eaten up by other manufacturers seems to be the fact that it has somewhat lingered away from its goal to make a phone which would be usable by even an illiterate man, without meaning any offense. The world never got in terms with using its glorious smartphones with its incredible complexity. Nokia has been trying to make amends of late by announcing that its ditching the Symbian platform for good and it maybe a bit late in the day but hey now we know that Nokia is trying to fight back. The announce ment that came in the wake of the launch of their new Nseries Symbian entry the N8 just reaffirms the fact how dead serious they really are.