The Ultimate Game Chair V3 Fascinates the Gamers
By Avik, Gaea News Network
Monday, August 30, 2010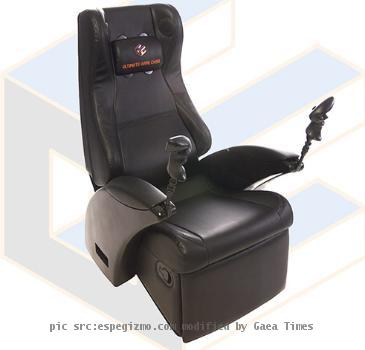 Fascinated with games? Want them to go real? Here is something that is sure to add Ecstasy to your gaming experience.
ARTICLE CONTINUED BELOW
The Ultimate Game Chair is for sure the best among all the gaming accessories that have hit the market till date. This sleek geek chair is power packed with almost all the features that one can think of. Its capability to deliver you with the ultimate stimulation is fueled by 12 motors distributed through out the chair that vibrate in synchronization to the games action.
If you are worried about the sound quality, don't be. In addition to integrated stereo speaker system the chair supports home theater sound and you are also free to use your stock headphones.
Designed to deliver you with majestic comfort, it comes packed in leather featuring an adjustable headrest, leg rest, and even a beverage and remote controller holder. After hours of intense gaming the chair provides you with the option of a soothing massage.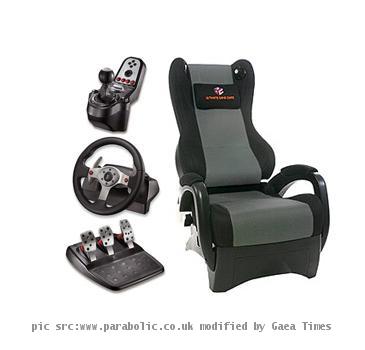 Features at a Glance:
Full Size Leather Recliner For Hours Of Extreme Gaming
12 Strategically Distributed Feedback Motors
Variable Output On All 3 Vibration Sensation Levels
Powered & Adjustable 3D Stereo Speakers
Personal Headset Jack
Extra Port Built-In For Other Great Gaming Accessories
Compatible With –

xBox 360 and xBox Live
Playstation 2 & 3, PS Online and PSP
Nintendo Wii, Game Cube, DS
PC, Mac, Home Theater, iPod
I guess you have had enough idea about the game chair. So, finally the price. Well, to bag this bleeding edge tool you have to shed a bit more than expected. The Ultimate Game Chair costs you around $499.99. So, do you wanna give it a try?