Top 5 Best Popular Futuristic Cellphone Concept Designs
By Avik, Gaea News Network
Wednesday, November 17, 2010
more images
Over the years, the cellphone industry have gone through some major upheavals. Remember the days of Siemens S8, Nokia 3310 or may be Motorola C118. Well, things are altogether pretty much different now with iPhones and Androids around us. It took a lot of technology to make this journey a success and this isn't over we are making immense advancements day in day out. So, would you like to check out what the upcoming nexgen cellphones would look like? Here they are.
ARTICLE CONTINUED BELOW
Mozilla Seabird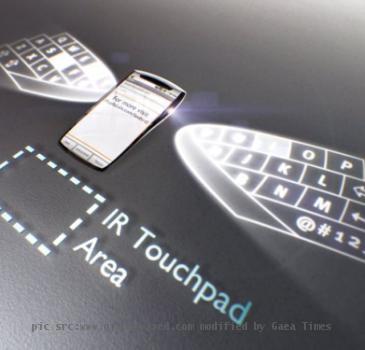 more images
Come on look at this, clear implementation of virtual keyboard. Who could have thought of this? You're very own full-sized external keyboard all along with you in your pocket. This is innovation. This happens to be Mozilla Labs community member Billy May's concept of what an "Open Web" mobile phone could look like.
Highlights
IntegratedBluetooth Headset — doubles as a remote control
Dual Pico Projectors — project a virtual keyboard as well as video or imagery