Top and Best Most Popular Gadgets of 2010
By Avik, Gaea News Network
Wednesday, December 29, 2010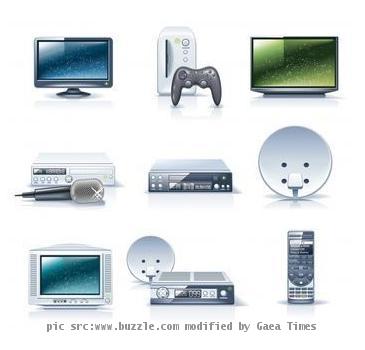 more images
The year is to end in couple of days so, if you are thinking on as to what have you missed, look at this. The list below consists of the best and most popular gadgets of the year 2010.The break up has been made according to category.
ARTICLE CONTINUED BELOW
The Best Smartphones
Best AT&T Phone: Apple iPhone 4 For those of you who want to venture into Windows Phone 7 turf, we now recommend the Samsung Focus.
Best Sprint Phone: HTC Evo
Best T-Mobile Phone: The Nexus S (unless you still want a keyboard, then it's still the T-Mobile G2).
Best Verizon Phone: HTC Incredible
The Best Computers
Best Laptop: 15-inch i7 MacBook Pro, high rez matte screen, or if you go PC, the Toshiba Portg R700 …a 3lb Core i5
Best Netbook: This market is commoditized, just buy something on this list or an iPad.
Best Ultraportable: MacBook Air 11-inch We've also added the Sony VAIO Z to our list, if you're seeking a super slim Windows machine.
Best 3D Laptop: Asus' G51Jx 3DE beat out the competition, and has a built-in IR emitter.
Best Processors: Decide your budget, THEN pick a processor from this list.
Best Desktop Graphics Cards: We've knocked off the ATI HD 5970 chipset in favor of the Fermi-packing Nvidia GeForce GTX 580. Otherwise, decide your budget, THEN pick the card from this list.
Best Mobile Graphics: Anything with Nvidia's GeForce 400M series will have serious gaming muscle
Best Motherboard: The Asus Rampage III Extreme barely edged out the competition in our new motherboard roundup.
Best Router: The Netgear RangeMax V1 emerged victorious from the Ultimate Router Battle.
Best SSD: Kingston's SNV425-S2 64GB drive stood out by delivering blazing performance on the (relative) cheap.
The Best Tablets
Best Tablet: Apple iPad
Best eReader: Goodbye, Kindle DX. Hello, Amazon Kindle 3
Best Android Tablet: Barnes & Noble Nook Color
The Best Cameras
Best Budget dSLR: Canon T2i
Best Midrange dSLR: Canon 7D
Best 'Spensive dSLR: Nikon D3s (1D Mark IV if you're shooting more video)
Best Point and Shoot: Canon S95
Best Pocket Camcorder: Flip Ultra HD, but only if you don't already have an iPhone 4. Otherwise, your smartphone's capturing better video than Flip's dedicated devicegive your pockets some extra space.
Best Phone Camera: iPhone 4
Best Waterproof Camera: Panasonic Lumix DMC-TS2
Best Helmet/Sports Camera: GoPro Hero HD and ContourHD Surfboard Mount
Best Camera Lenses: We're adding our roundup of well-priced, excellently-performing lenses to the list, for those of you looking for an upgrade.
The Best Home Theater and AV Gear
Best 3DTV: Panasonic's TC-P50VT20 topped the pile in our three-way shootout.
Best Budget TV: We've added Vizio's XVT3SV series to our list of very favorite things.
Best Blu-ray Player: LG BD570 or PS3
Best Receiver: Pioneer VSX-1020-K
Best Game Console: Xbox 360
Best Media Extender: Now taking claiming the title as champion video streamer is Sony's diminutive, underrated almost to the point of nonexistence NetBox. Give it a shot.
Best MP3 Player: Apple's newest iPod Touch is on top of the top.
Best Speakers: High quality sound doesn't need to cost a fortuneturns out there's a lot of great audio gear out there for less than $2,000. Audioengine's A5 speakers are $350 a pair, but pack serious sonic punchand they're self-powered. Check out the rest of the roundup if you're looking to splurge a little more.
Best Headphones: We're finally recommending an official pick for cans, Bowers & Wilkins P5sand they're a doozy.
Best Home Audio Streaming: We've added the dreamy Sonos system to our end of year listread Brian's lifechanger-status writeup and you'll understand why.
So, what do you think would be your take?
Filed under:
Camcorder
,
Camera
,
Digital Camera
,
Featured Article
,
Graphics Card
,
Mobile Phone
,
Processors
,
Storage Device
,
Touchscreen
,
USB devices
,
Webcam
,
iDrive
,
iPhone
Tags:
Camera
,
Computer
,
Desktop
,
DSLR
,
Graphics Card
,
Laptop
,
Mobilephone
,
Processor
,
SmartPhone
,
Tablet