UMA-ISO2 is an USB and eSATA HDD Enclosure with ISO Support from Hanwa
By Jayita, Gaea News Network
Friday, February 4, 2011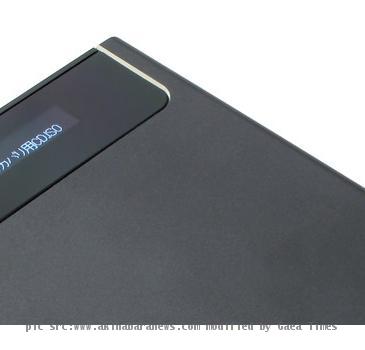 more images
UMA-ISO2 is an external HDD enclosure that is capable of turning into an external CD/DVD Drive with the help of its native ISO Support.
ARTICLE CONTINUED BELOW
Just store any ISO files (DVD, CD…) browser your ISOs via the UMA-ISO2 jog dial and LCD monitor, select the correct one. Yuppiee!! your PC will recognize the UMA-ISO2 as an external drive and read whatever is stored on your ISO.
The HDD is of 2.5″ size and supports NTFS format.
Price & Availability:
The UMA-ISO2 is tagged as 10,000 Yen and will be available next week in Japan.