Verizon iPhone Buzz Gets Stronger
By Arnab Ghosh, Gaea News Network
Saturday, January 8, 2011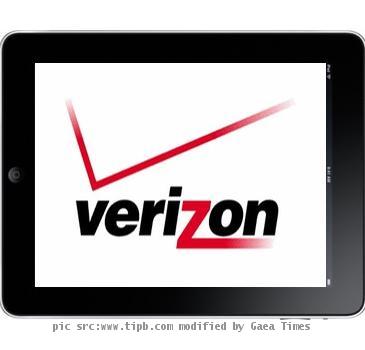 ARTICLE CONTINUED BELOW
SAN FRANCISCO (GaeaTimes.com)- The biggest grudge of the iPhone users in USA is not about any particular flaw of the device but about the network it runs on. Ever since the smart phone that started the touch screen revolution in the industry made its debut in 2007 the users have complained about shoddy network coverage affecting the performance of the device. However, this is not a fault of Apple as such, the blame is on the network provider aka AT&T. Despite its claims of improvement AT&T has consistently lagged behind Verizon, its rival and USA's biggest mobile network service provider. Since the launch of the iPhone by Apple it signed an exclusive contract with AT&T which forced the users of iPhone to stick to AT&T. The rumors of Verizon launching iPhone have surfaced several times but it has not materialized so far. Verizon has built its user base selling Android based smart phones and its network has always proved to be better than AT& T.
In recent times the Verizon iPhone buzz has gathered momentum and a section of market veterans indicate that Verizon may soon bring its iPhone. If it happens, both Verizon and Apple will profit from the move. Both the companies will be able to increase their customer base and Apple will give stiffer competition to RIM. The users will also be happy to use iPhone on a faster and better network after a long wait.
However, Verizon's iPhone launch may mean some trouble for the existing users. This is because AT&T use GSM standard but Verizon has CDMA technology. The announcement from Verizon is expected soon.