Verizon iPhone Can Thwart Android?
By Arnab Ghosh, Gaea News Network
Wednesday, January 12, 2011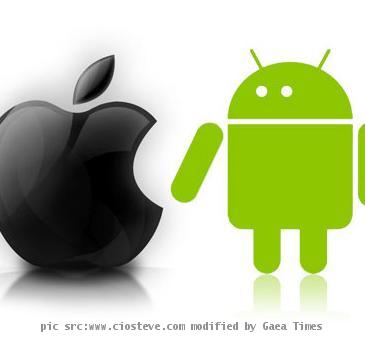 more images
SAN FRANCISCO (GaeaTimes.com)- While the mobile industry veterans are going gaga over the much awaited iPhone launch by Verizon a section of experts are speculating what impact it can have on the rivals in smart phone segment. It is quite predictable that the launch will deliver a blow to its arch rival AT&T and other carriers will also see a decline in their user base. However, with Verizon Apple is getting the chance to spread its user base among several million customers apart from its existing users. This is likely to give it an upper hand over rivals like RIM which sells BlackBerry and all Android handset makers. The Android OS has proved to be a success and companies like Motorola and Samsung bank upon it for increasing their smart phone users base. However, there are a lot of smart phone users who were reluctant to buy iPhone so far owing to the average network performance of AT&T which sold iPhone. Now with Verizon entering the horizon they do have another choice.
ARTICLE CONTINUED BELOW
Motorola made a successful comeback in the cell phone industry riding on the Android wave and at the recently held CES 2011 it drew many accolades for its Android devices. However, market analysts think it may also face the iPhone heat after the Verizon launch. The launch may also hurt RIM and Qualcomm since they also compete with Apple.
However, the impact of Verizon iPhone will be higher on Android than on RIM. This is because BlackBerry is preferred mostly by the corporate users and they have remained loyal to it over the years. Motorola Mobility's CEO however said that its new products will compete well against Apple.