Verizon iPhone Release Date
By Soumitra Mondal, Gaea News Network
Tuesday, March 30, 2010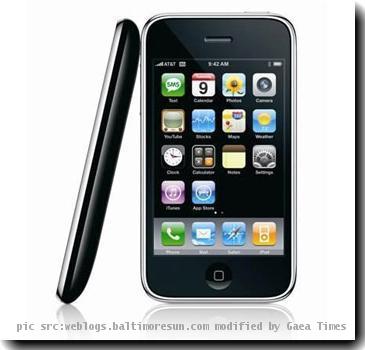 more images
San Francisco (GaeaTimes.com) The Verizon iPhone Release Date could be as early as this fall, according to some sources. Wall Street Journal had some people briefing on the matter saying that one of the new iPhones is being made by Taiwanese contract manufacturer Hon Hai Precision Industry Co. They also produced the previous versions of iPhones.
ARTICLE CONTINUED BELOW
However, the new model with CDMA capability is being manufactured by Pegatron Technology Corp. This new models is expected to be running on Verizon's CDMA network. It is also reported that the mass production of the CDMA iPhones will begin in September. This means that we could see the iPhone on Verizon as early as this fall. In this connection we can also recall that Apple Insider speculated that Apple's CDMA iPhone may launch sometimes in Q3 of 2010.
The second new iPhone model is expected to be unveiled sometime in this summer, as per Wall Street Journal. This model is most probably the iPhone 4G model. Allegedly it will run on the iPhone 4.0 OS and many are hoping that it will be able to run more than one app at a time or at least have more than one Safari Session open at a time. Many a people do not consider the iPhone worth a buy because of its lack of proper multitasking capability.
Well, it seems that Apple fanatics can now start to warm their palms to get their hands on the new iPhone 4G or the Verizon iPhone. What do you think? Would you buy the new iPhone 4G or Verizon iPhone when it becomes available? Share with us in the comments section.